A few days ago I posted my Hearty Split Pea with Ham Soup recipe, the 3rd of my 8 Souper Saturday recipes. When I went to photograph the soup, I realized it needed something more to make the picture pop. I remembered how many people enjoy croutons on their pea soup. I have never been a crouton eater so I didn't have any in the house. Creativity took over and I grabbed a mini bagel and made my own. It was so super easy and they came out so yummy, I wanted to share the recipe with you! They are also so low in points, I will definitely make these often now for soups and salads.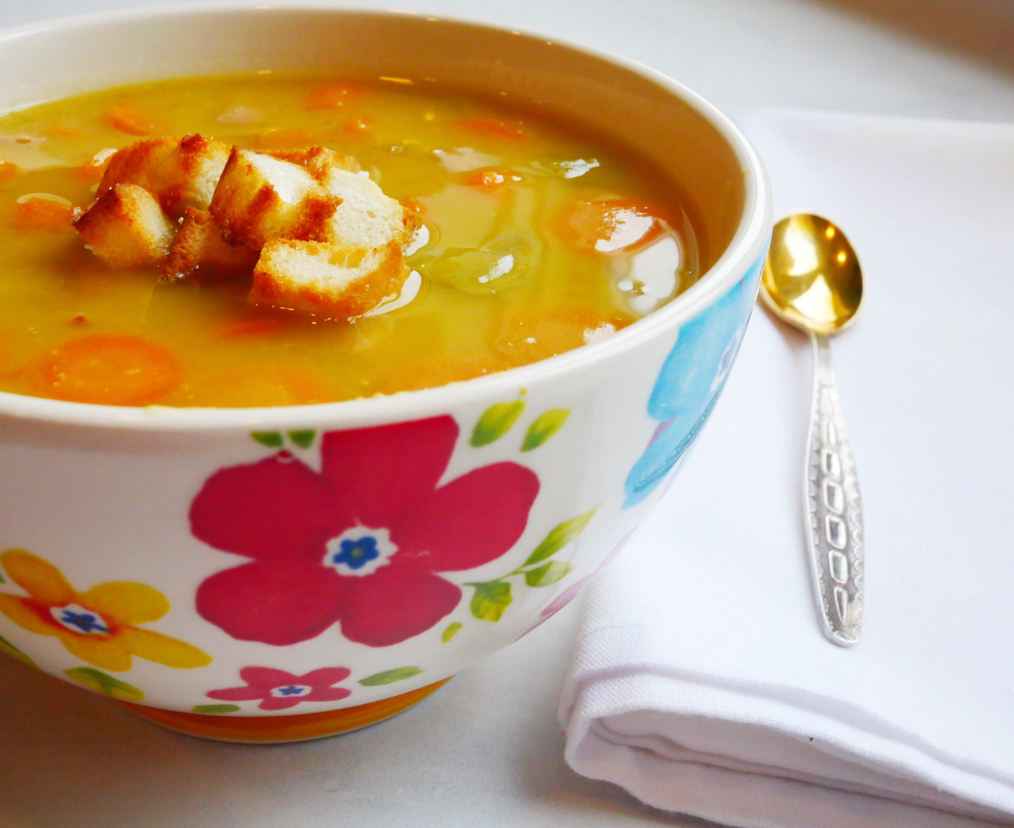 Makes 8 servings
1 Serving = 2 tbsp - 0 SP and 12 calories
¼ cup - 1 SP and 24 calories
1 Mini bagel (plain or whole wheat)
Cut the mini bagel into little squares (see pics). Spray a small cookie sheet with olive oil, add the cubes of bread, spray the tops with oil, and sprinkle on the garlic salt and any seasoning you like. With clean hands, lightly mix the cubes of bread, oil spray and spices to that its evenly coated. Put in toaster oven on medium and toast until golden brown and crunchy. Keep an eye on it so it's golden but doesn't burn. That's it! So easy.
Top your salads and soups or enjoy as a snack!
Affiliate Note
When you buy something through one of my links, I get a small commission. These small commissions help me pay the costs of running my blog. Any purchase you make of my recommended products leads to more product giveaways and free recipes at no additional cost to you!
If you loved this post, please don't keep it to yourself!
Leave a comment and share it with friends. :)