Last week I wrote 10 Quick & Healthy Packed Lunch Ideas with lots of easy mix-and-match mains, sides, snacks, and drinks to create a fun and satisfying lunch to keep you power-fueled throughout your day. But you HAVE to have something functional and stylish to carry your lunches in!

Now I wanted to tell you about 10 Great Accessories to use to PACK your lunch! In the past, I've always used Ziplock baggies, but they aren't very eco-conscious, so I have researched further to find some really great reusable items to try.  I really love the divided containers that are so popular now. There are sections for everything and it's built in portion control. There are also reusable "ziplock" type bags that are really cool, and triple walled Thermoses that will keep your coffee and soups hot, and your water and drinks cold! So read on to check out my current favorites!
My 10 Favorite Packed Lunch Finds
These BPA Free plastic bento boxes come in 7 bright and fun colors! Great for portion control and are easy to use, reuse, and clean.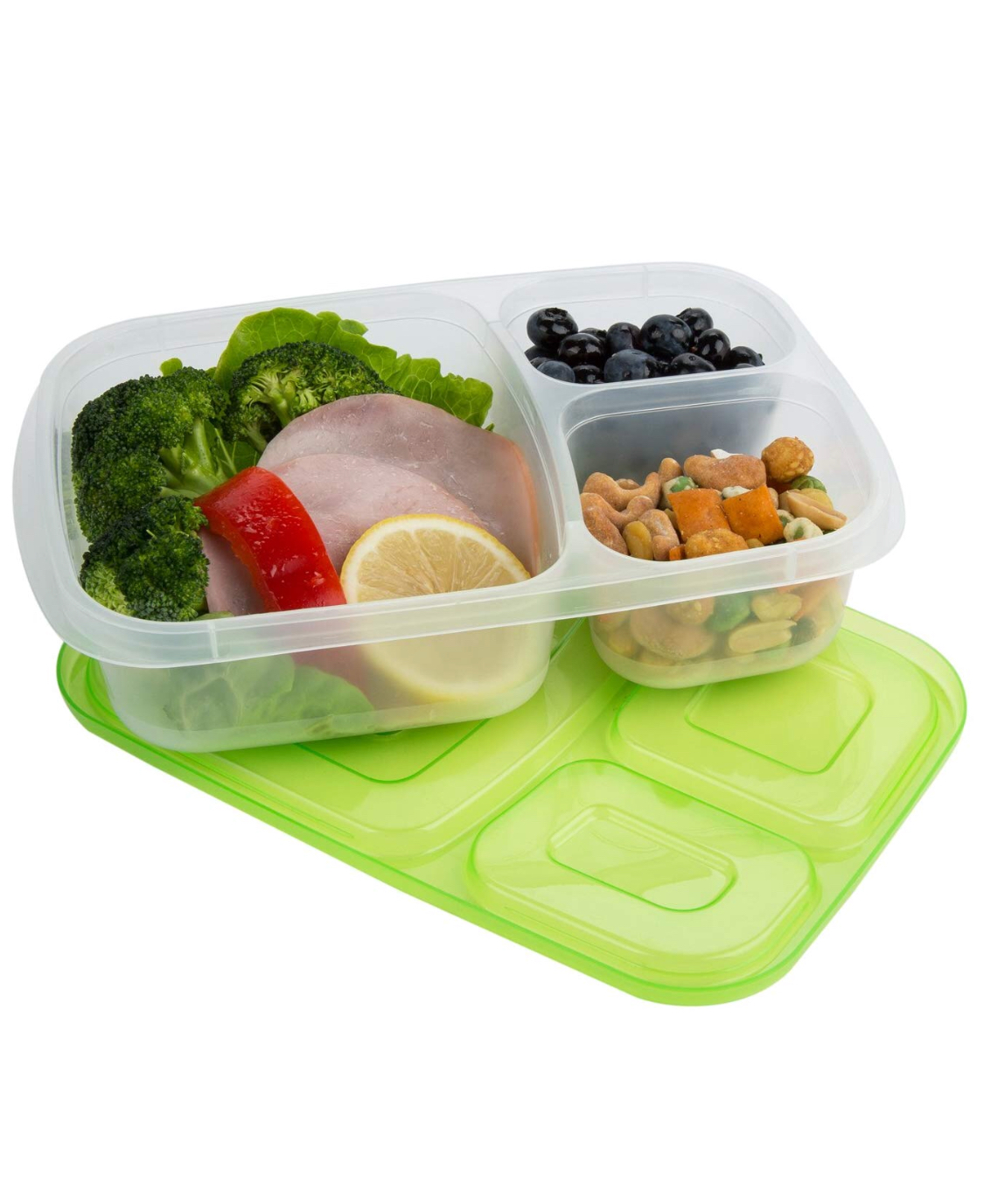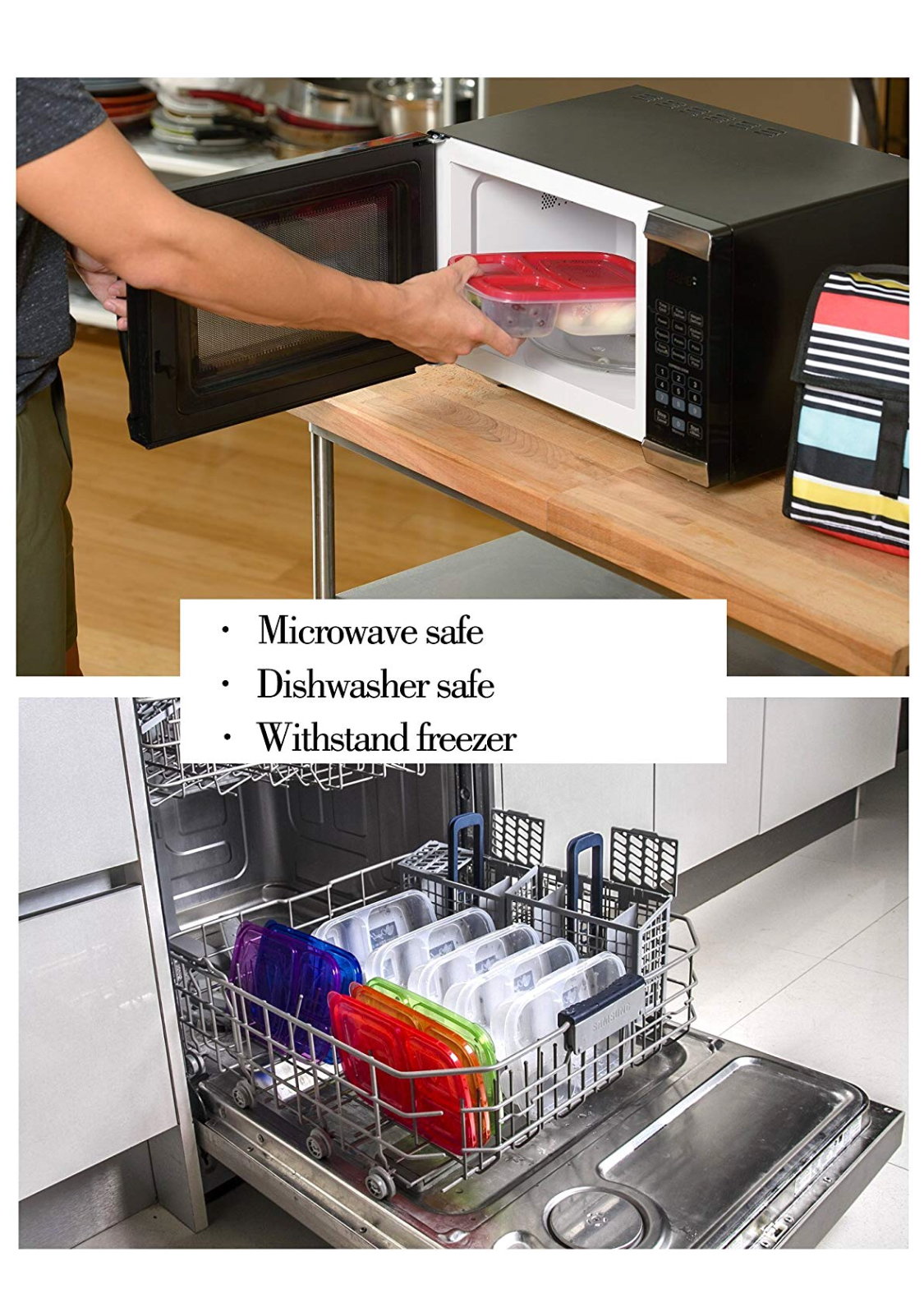 Each of the 4 glass containers have 3 compartments for food storage, includes leak proof sauce cups, and a label set. They are also great for portion control. The glass containers are heavier than plastic, but if you don't want to use plastic, this is a great option!  
Here are 5 stand-up, leak proof, reusable, zip-up plastic bags!  They're ideal for use at home or on-the-go. They are lead-free and BPA-free, durable and lightweight. They can be used for snacks, sandwiches, travel, home organization and more. The transparent design allows for a quick glance at contents inside, and double-lock closure provides an airtight seal. There's an expandable base for easy filling and cleaning, and they are freezer safe. (Re)zips are perfect for fruit, soups and stocks. They nest and compress flat for convenient storage.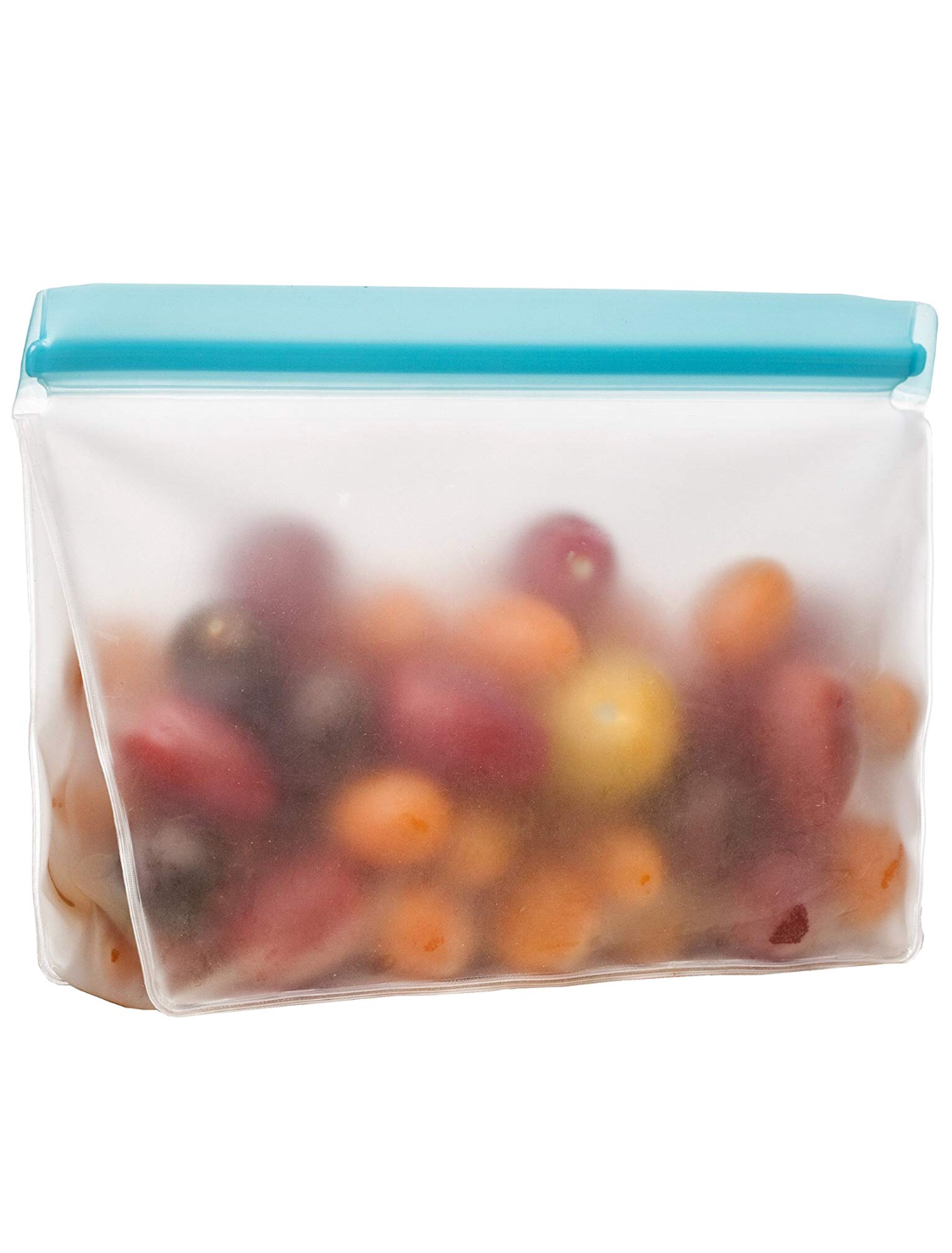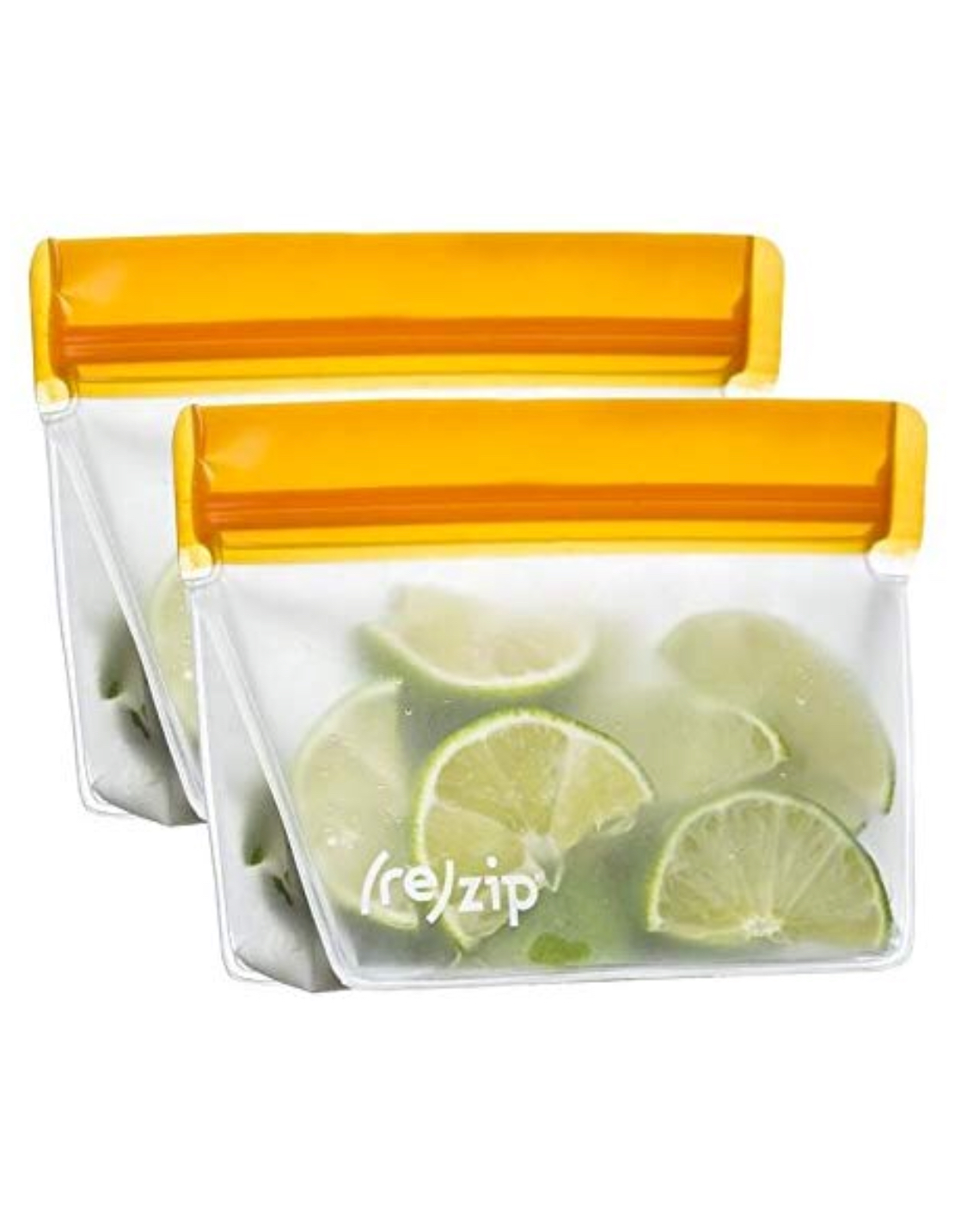 This assorted 3 Pack is eco-friendly! They are reusable, sustainable plastic-free food storage with a Honeycomb Print - 1 Small, 1 Medium, 1 Large. They come in other prints and colors as well. They are also washable and compostable!  Use the warmth of your hands to soften the wrap and form over a bowl, container, or piece of food. As the wrap cools, it creates a seal and stores food naturally. Wash in cool water with mild soap and air dry. The natural antibacterial properties of beeswax and jojoba oil help keep food fresh and allow Bee's Wrap to be used again and again.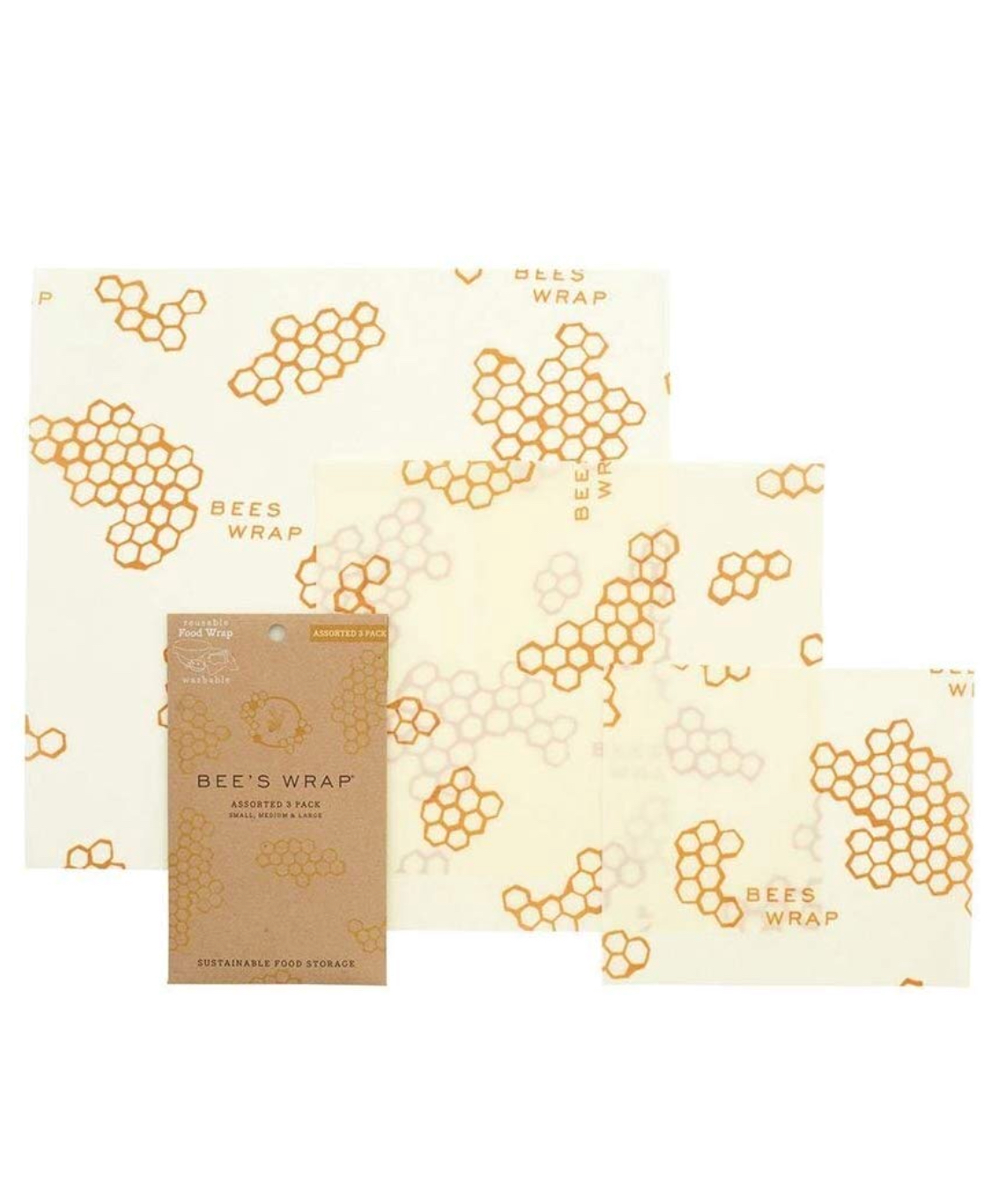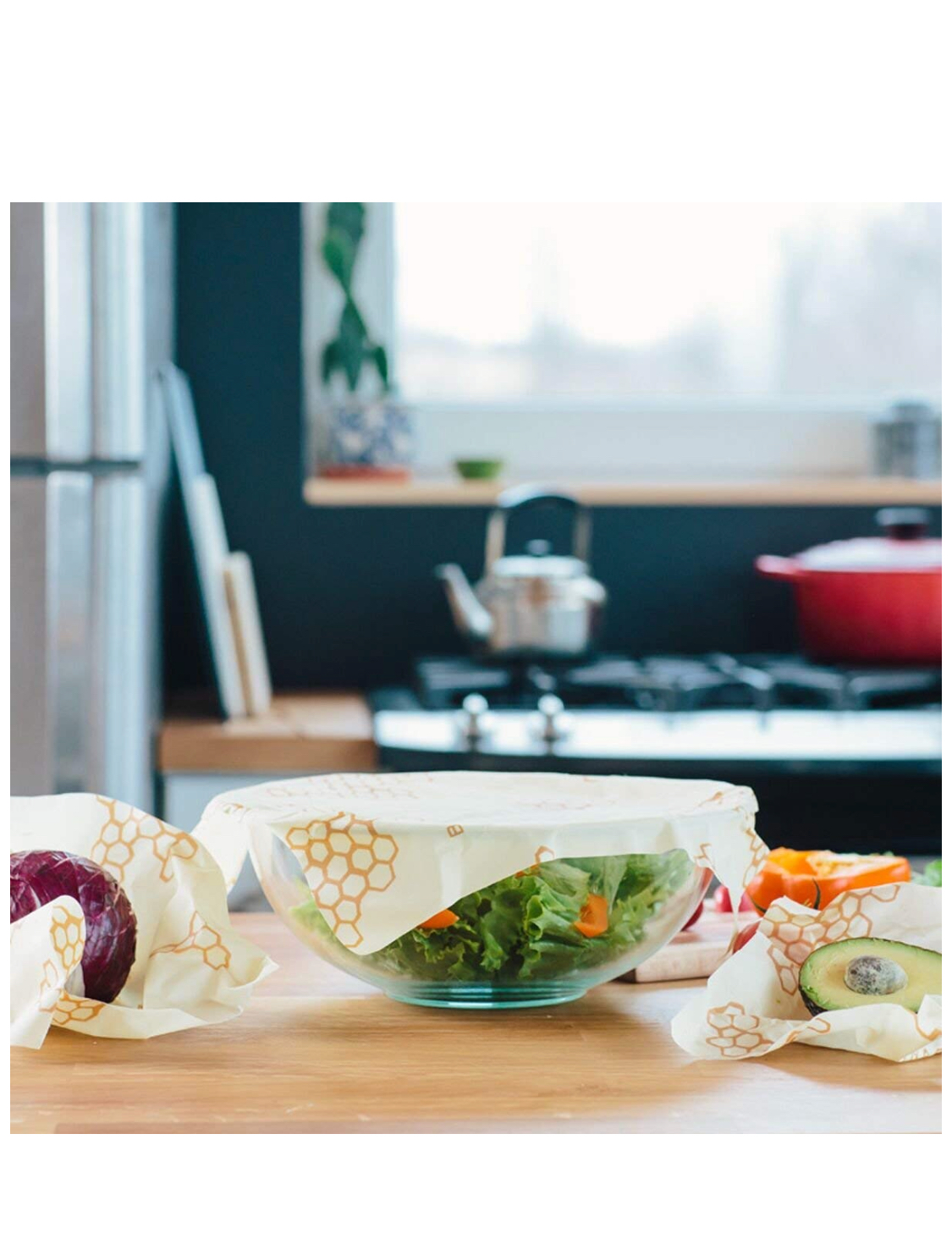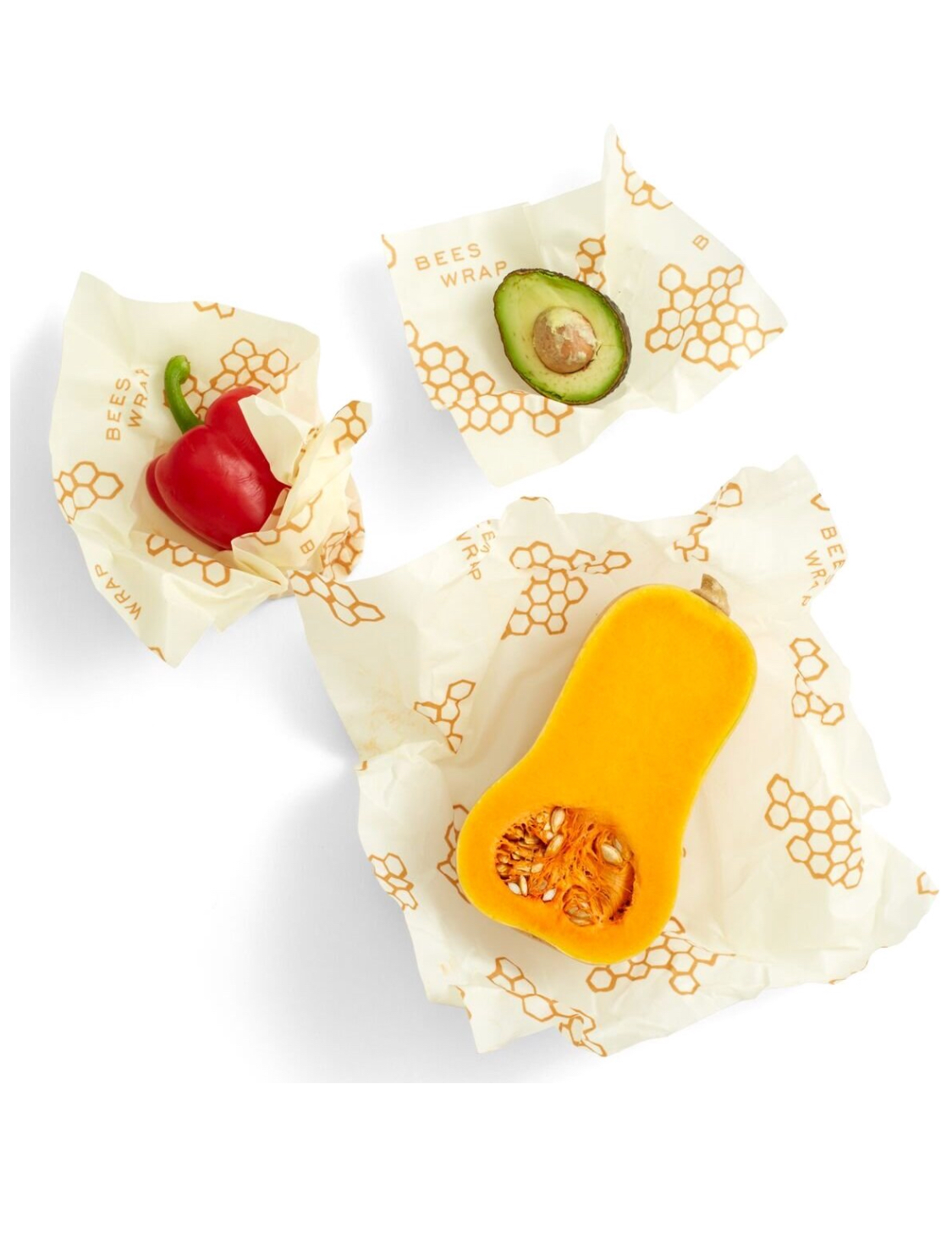 This bag is made with heavy-duty fabric and strong zippers - It's the perfect way to make your healthy habits easy and functional. The compact design takes insulated lunch bags to a whole new level. The insulated bag includes 3 large meal prep containers and 2 ice packs to keep food fresh and cool. The containers are BPA free, freezer, microwave and dishwasher safe.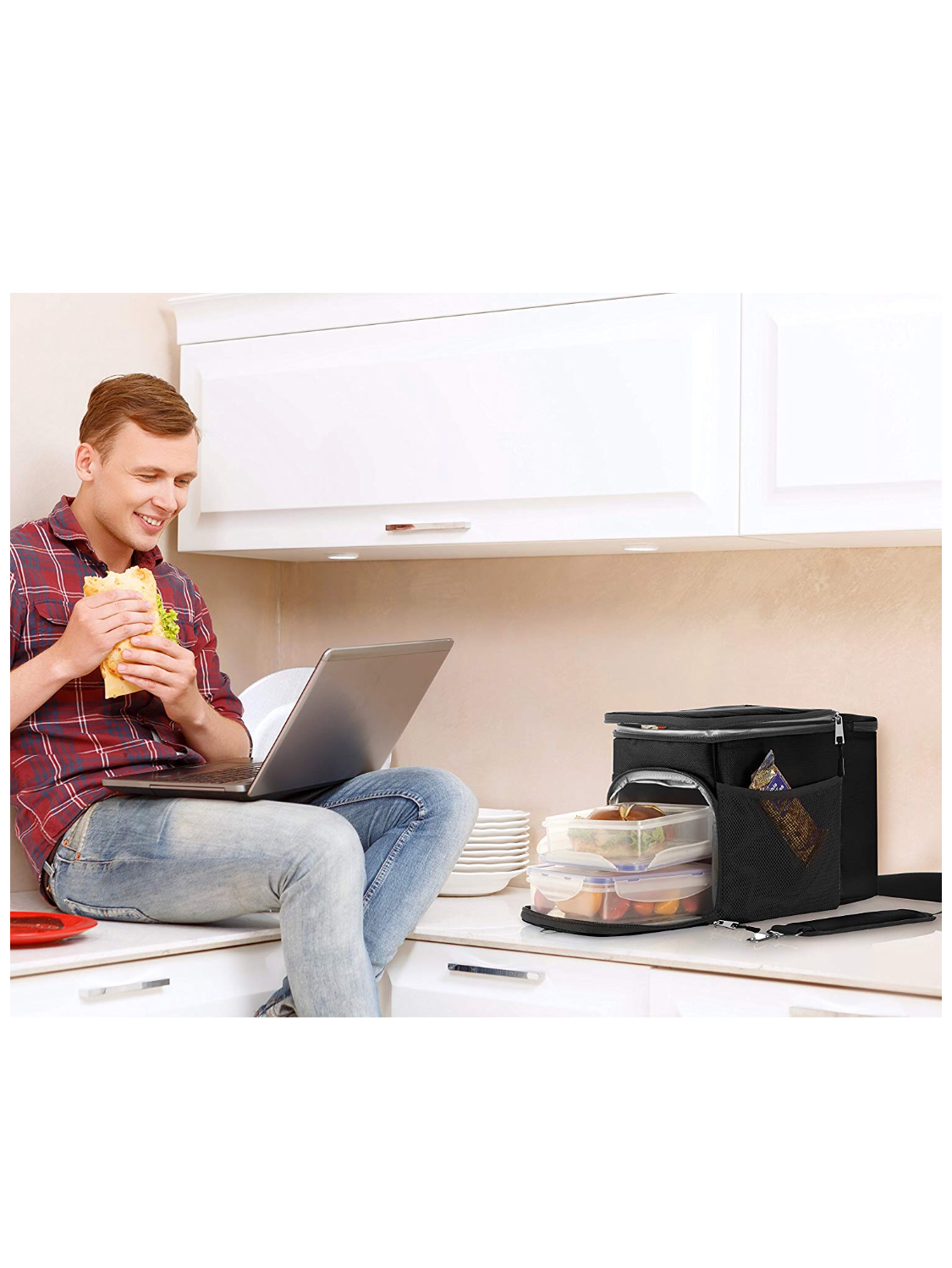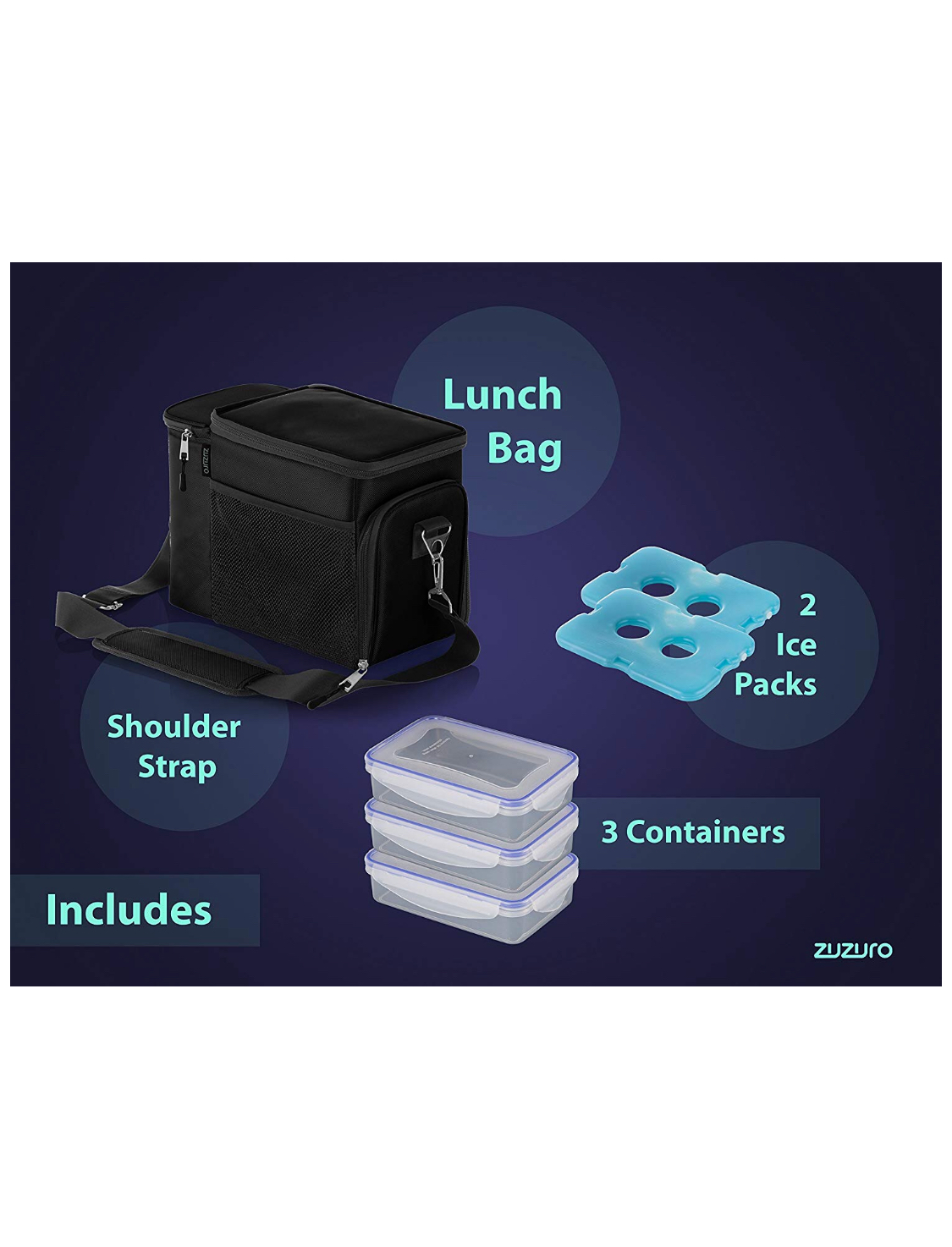 This fun insulated lunch tote comes in 14 different modern designs making it easy to find the perfect one to match your personality and style! It's roomy and functional, with a compartment for lunch box with water bottle holder and back pocket for cutlery.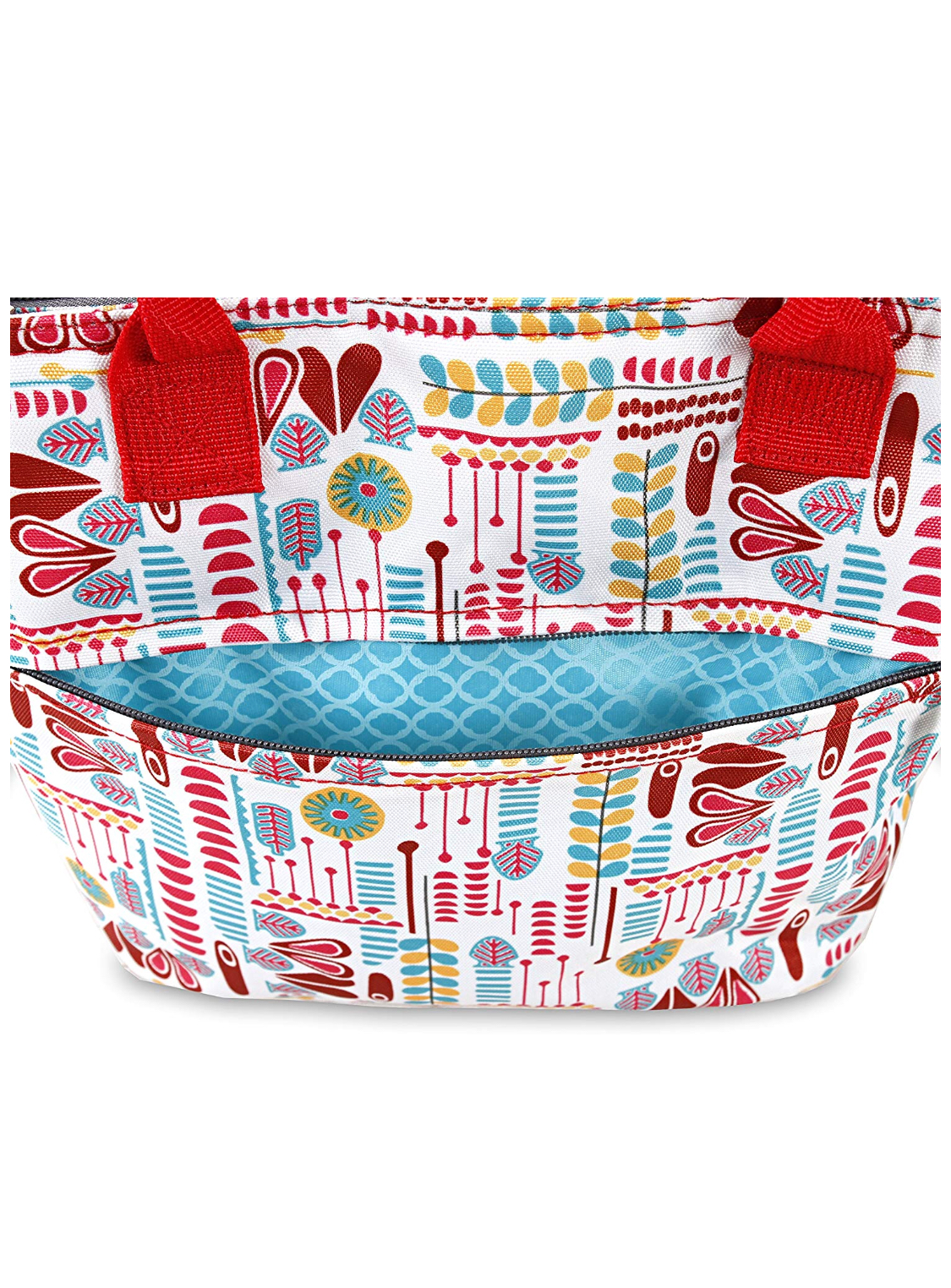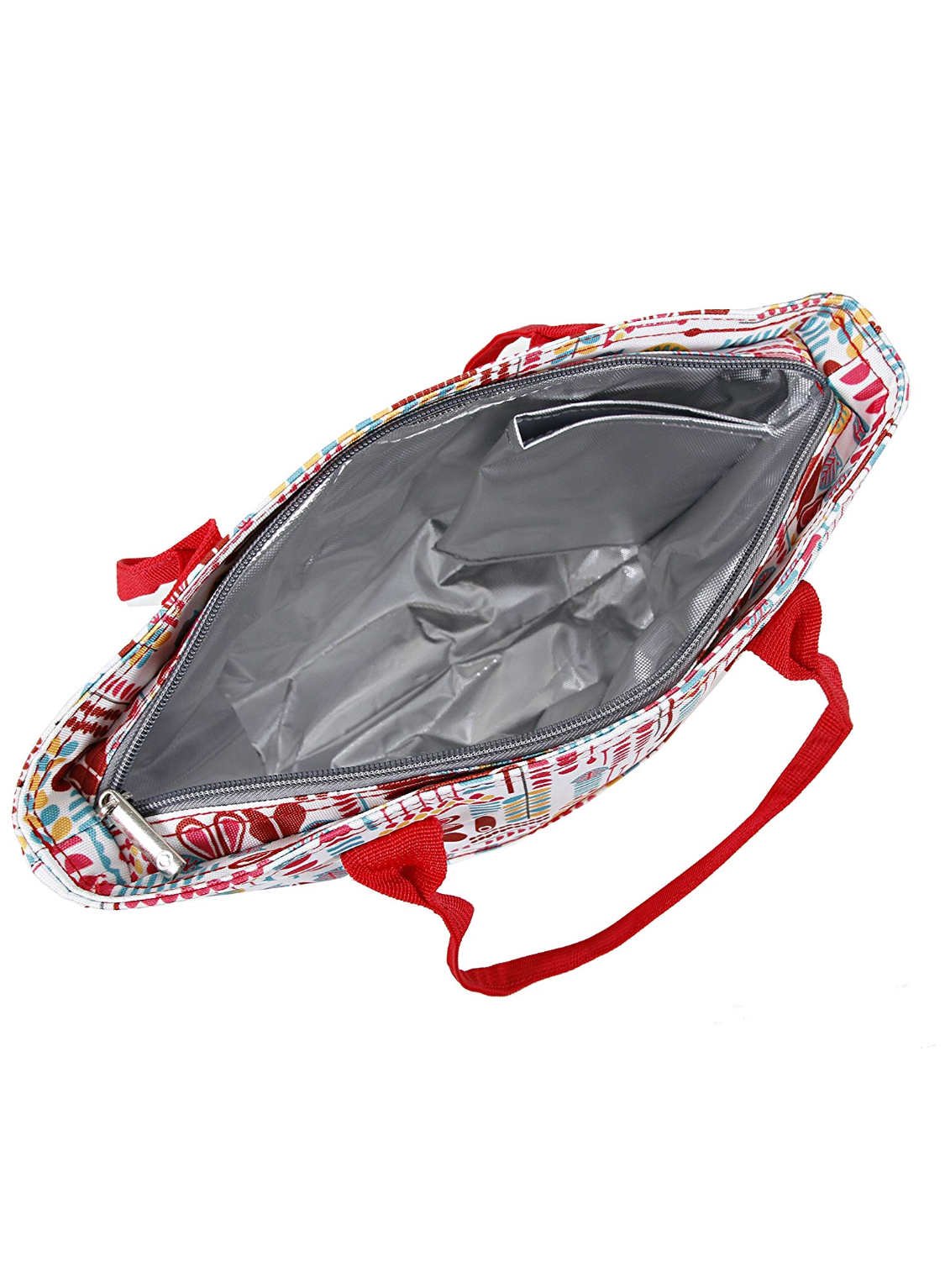 This is great when you need bowls for lunch. It's a round jar with 3 food bowls for hot or cold lunch storage. Vacuum-insulated stainless-steel construction keeps food warm. Microwaveable bowls measure 10.5, 11.2, and 6.8 ounces. Easy-to-clean container washes quickly; forked spoon with protective cover attaches to jar. Includes convenient carrying bag for transport.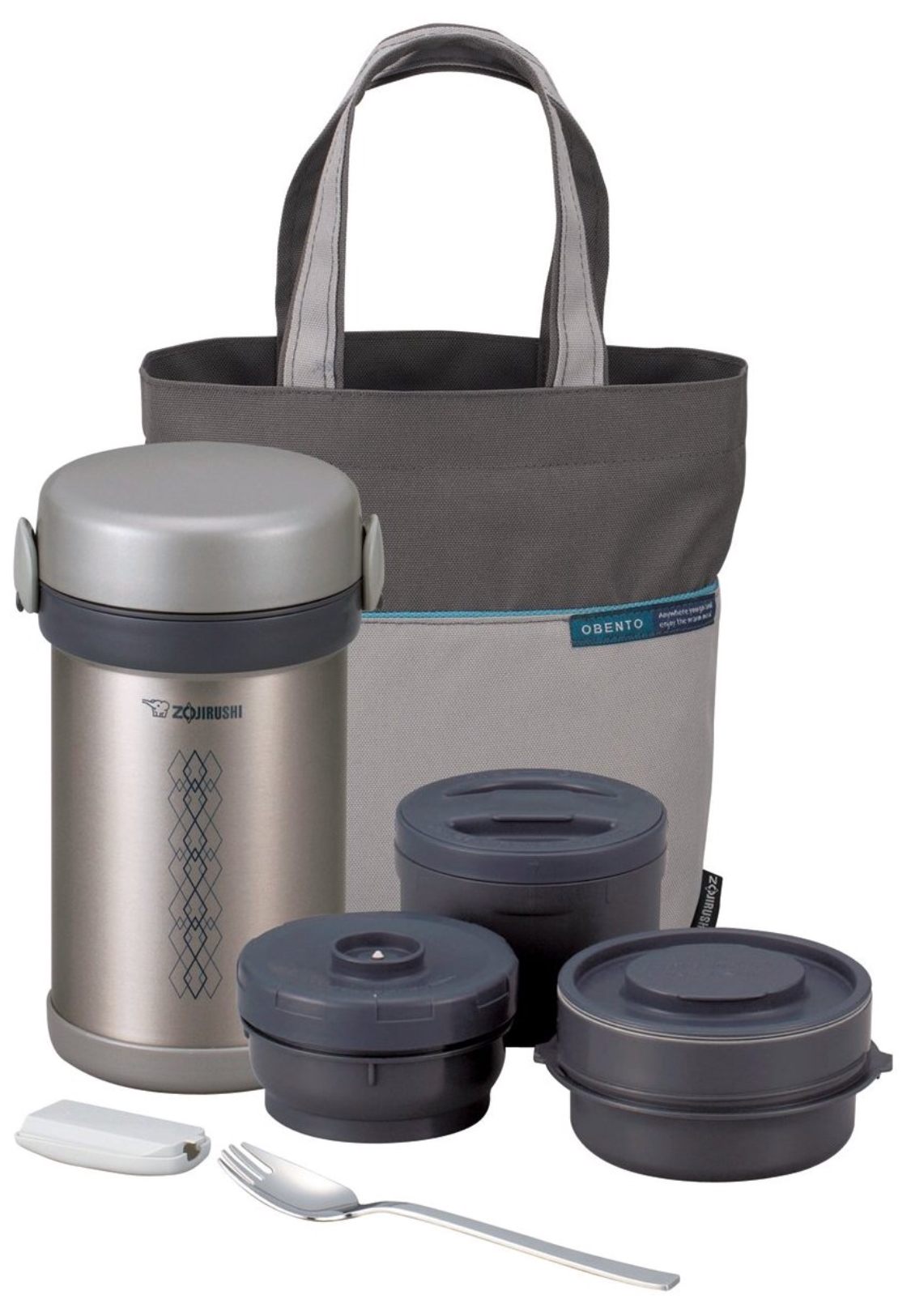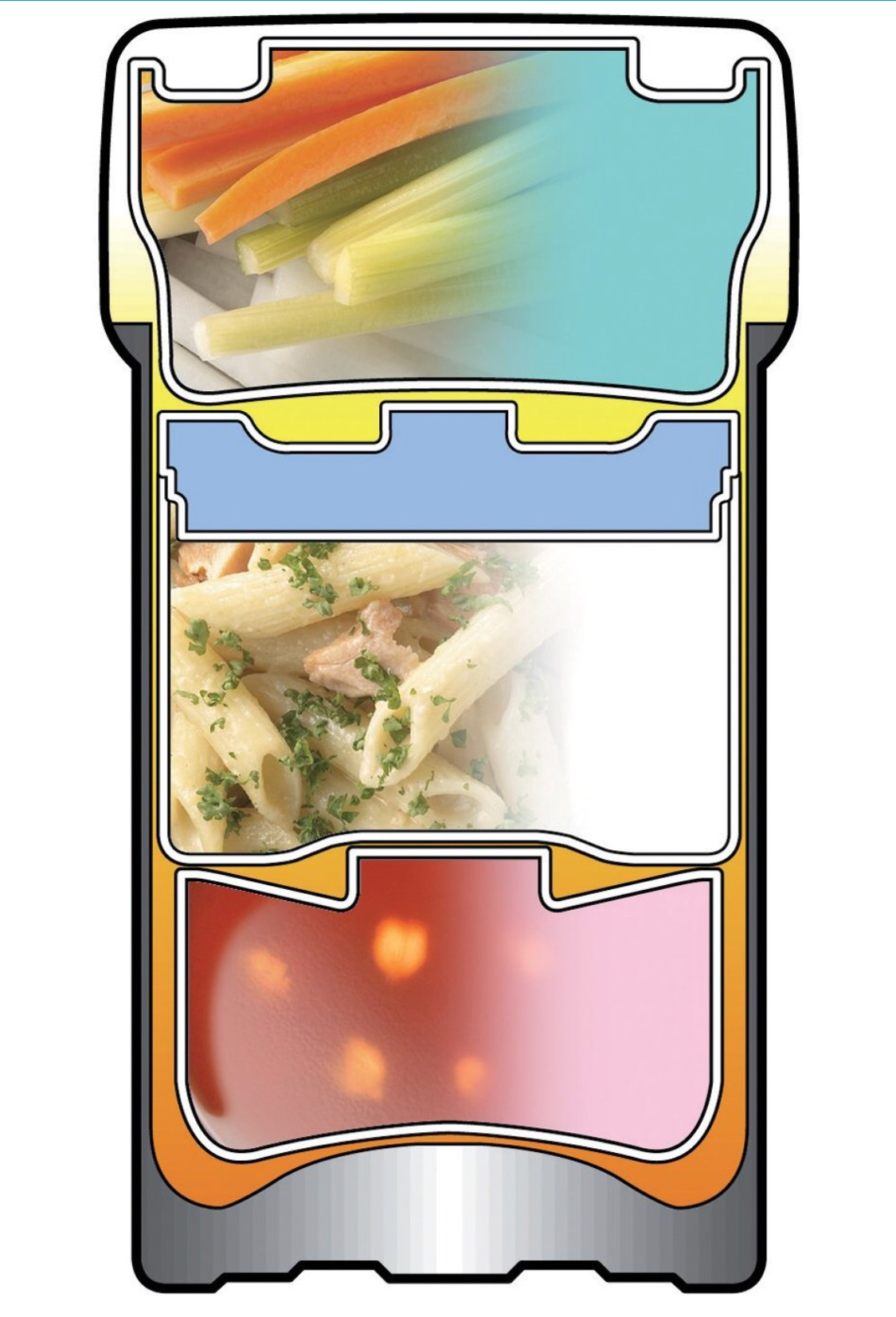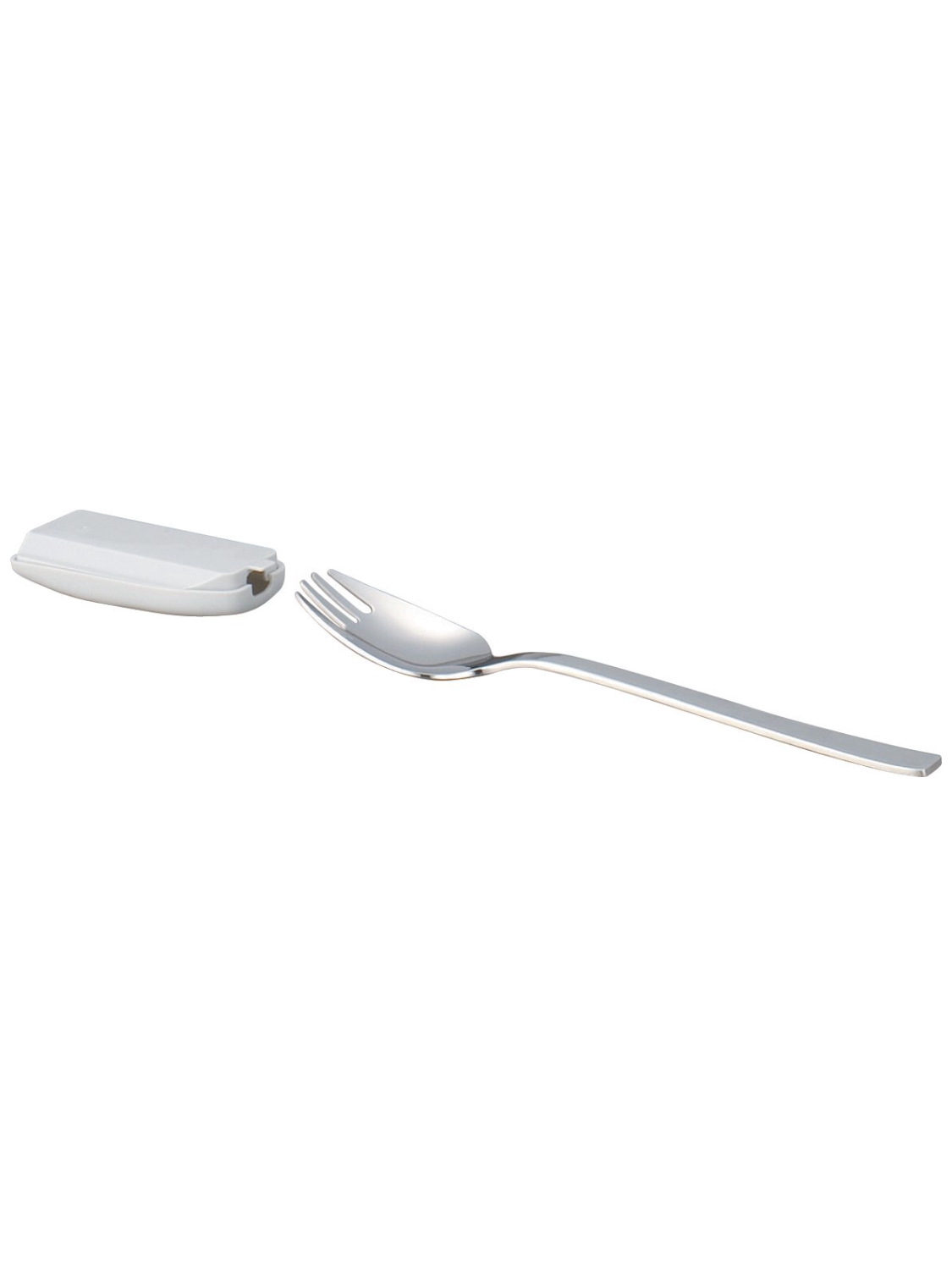 This awesome 16oz thermos comes in 5 different colors to choose from.  I love the collapsible spoon that's hidden in the lid! It keeps liquids hot for 7 hours and cold for 9 hours. Durable stainless steel interior and exterior, cool to the touch with hot liquids, sweat proof with cold, and compact & with an insulated stainless steel serving bowl.
These multicolored ice packs are the perfect size and ideal for everyday use in lunch bags. It comes with 4 reusable non-toxic, BPA-free ice packs. Includes 1 blue, 1 purple, 1 yellow and 1 red! They fit into all types of lunch bags, lunch boxes, coolers and grocery totes. The slim design is great for using in tight spaces or stack several together for greater cooling power.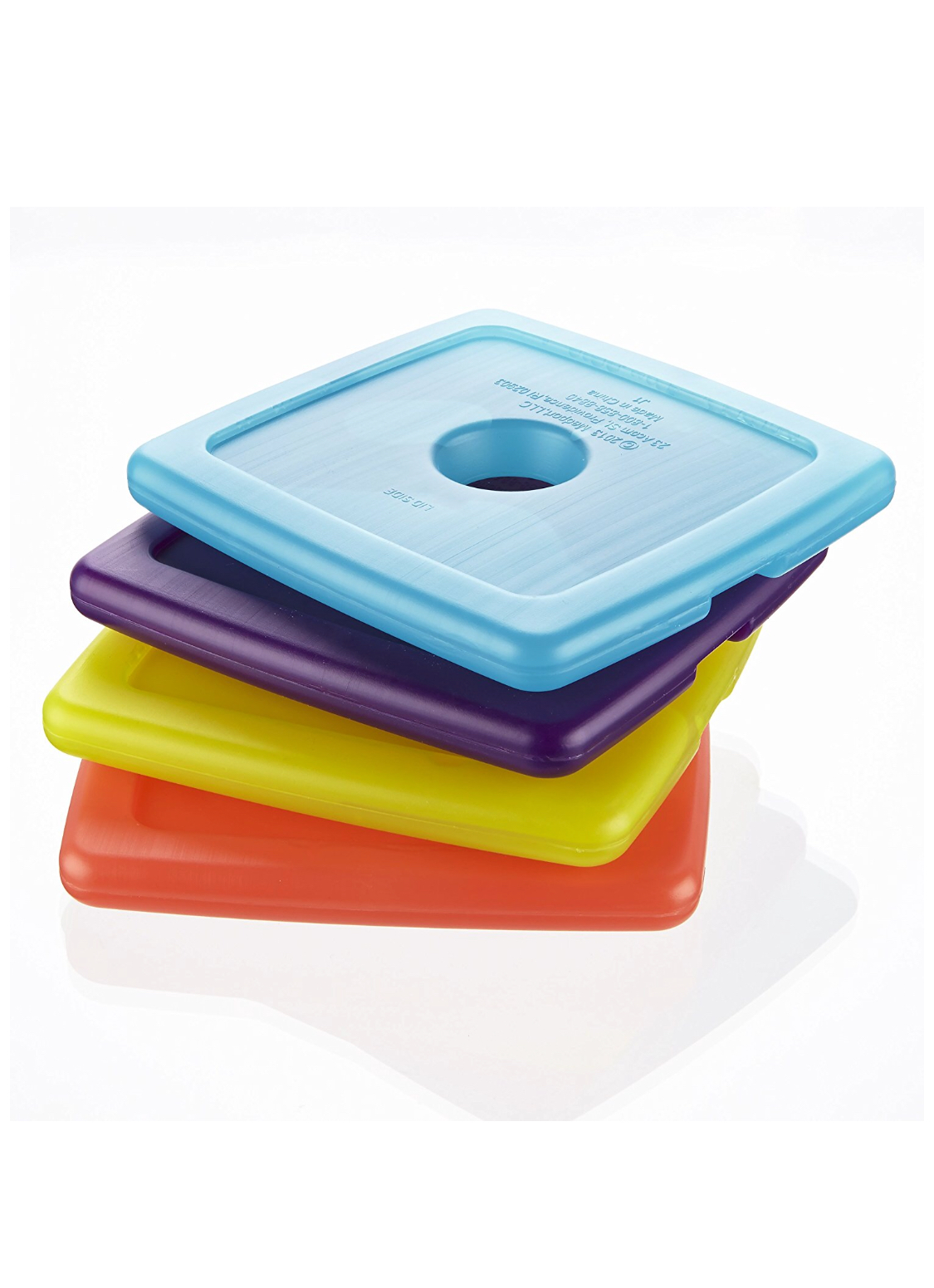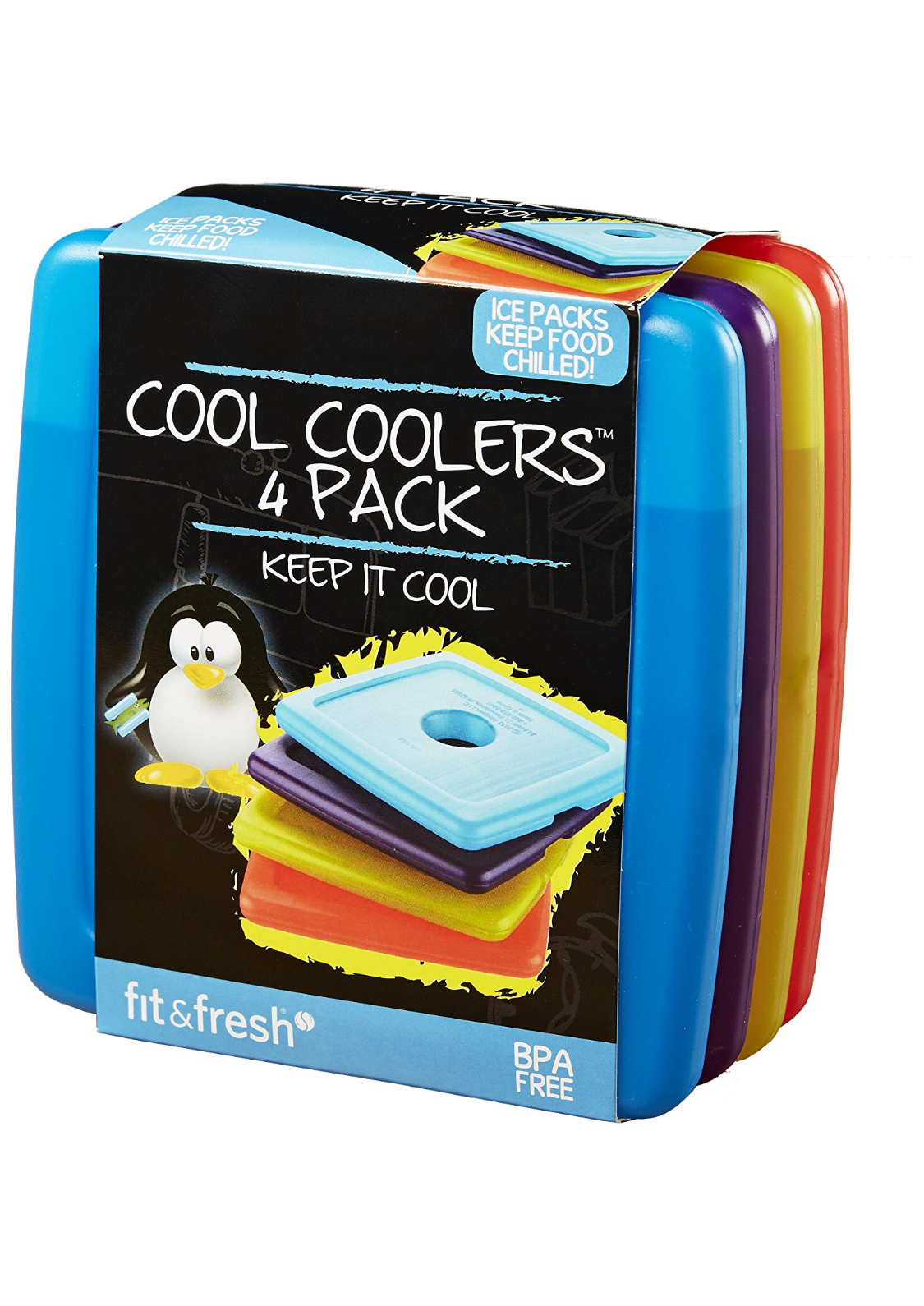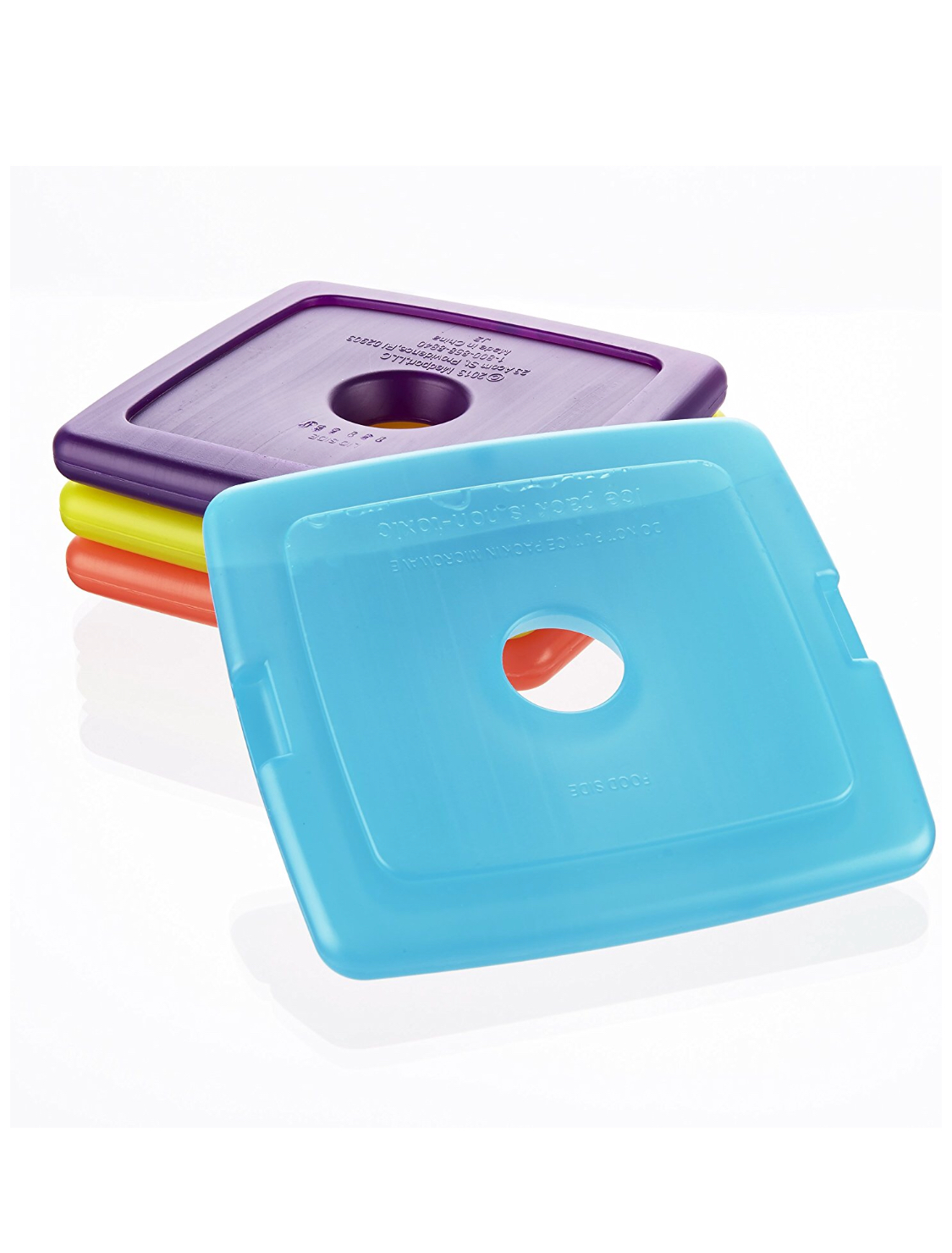 Reusable Lunch Box Utensils!
These are lightweight, stainless steel, and eco-friendly.  Comes with a knife, fork, spoon, and chopstick set in a cute neoprene case! Easy to throw into your lunch tote for all occasions. Case comes in 7 fun colors!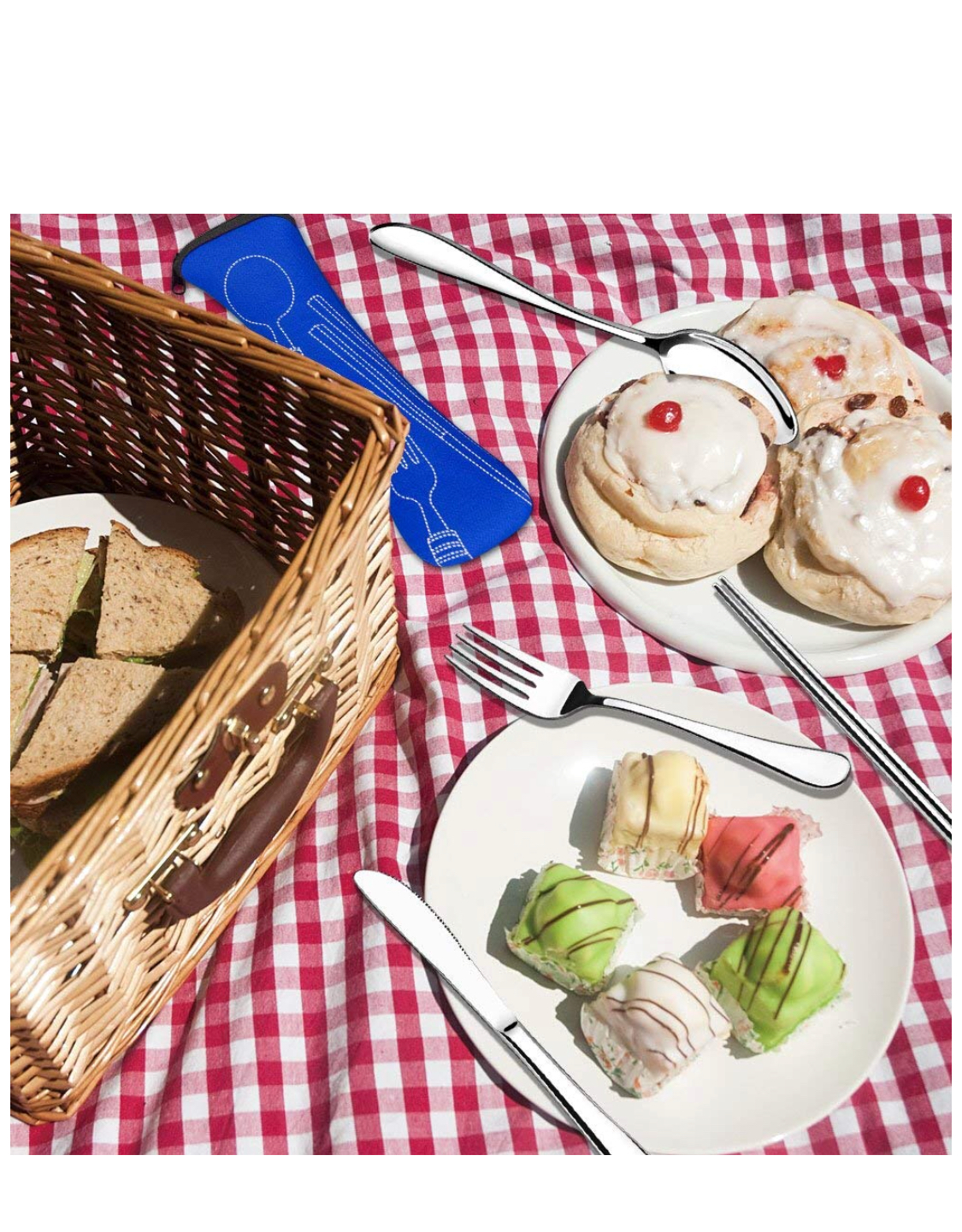 I've come a long way from my zip lock baggies thrown into a shopping bag!  The above list of my favorite lunch-packing accessories will go a long way to keeping your foods and snacks safe and handy for all of your on-the-go daily adventures.  Forget the fast food, pack your own lunches and snacks! Your health and your wallet will thank you!
Affiliate Note
When you buy something through one of my links, I get a small commission. These small commissions help me pay the costs of running my blog. Any purchase you make of my recommended products leads to more product giveaways and free recipes at no additional cost to you!
If you loved this post, please don't keep it to yourself.
Leave a comment and share it with a friend!