As the holiday season is about to be upon us, I have to tell you about the single kitchen appliance that has changed my cooking life more than any other.
And RIGHT NOW it is ON SALE! I have never seen it on sale until now so I absolutely had to tell you about it. It usually sells for $399.99 and now it is selling for $319.95, that's 20% off! I don't know how long it will be on sale so don't wait, trust me on this. Click any of the links for it on this page and it will bring you to the sale. Keep reading to find out WHY I love it so much.
Last year I was asking for recommendations for the purchase of an air fryer. I already had a Nu Wave 3 Qt, which was very good, but I wanted a larger air fryer than the one I had. I thought about getting the larger Nu Wave 6 Qt that people were recommending, or the Power XL that others also loved.
But among the hundreds of recommendations I read, one person wrote that she had the The Breville Smart Oven Air. She raved about it and she got my attention! It is not only an Air Fryer, it has settings for Toast, Bagels, Bake, Roast, Broil, Pizza, Reheat, Dehydrate, Warm, Proof, Cookies, Slowcook, and of course Air Fry!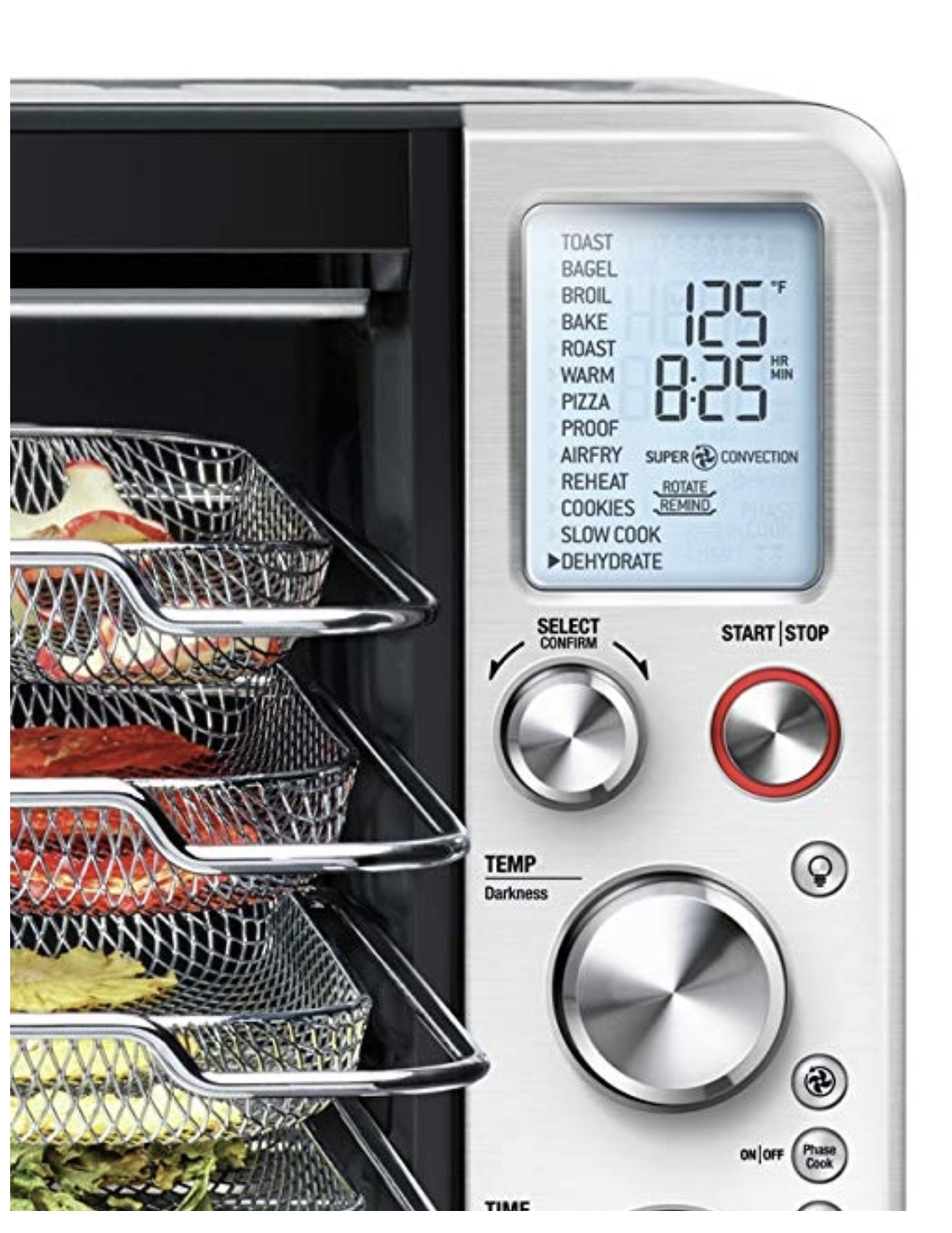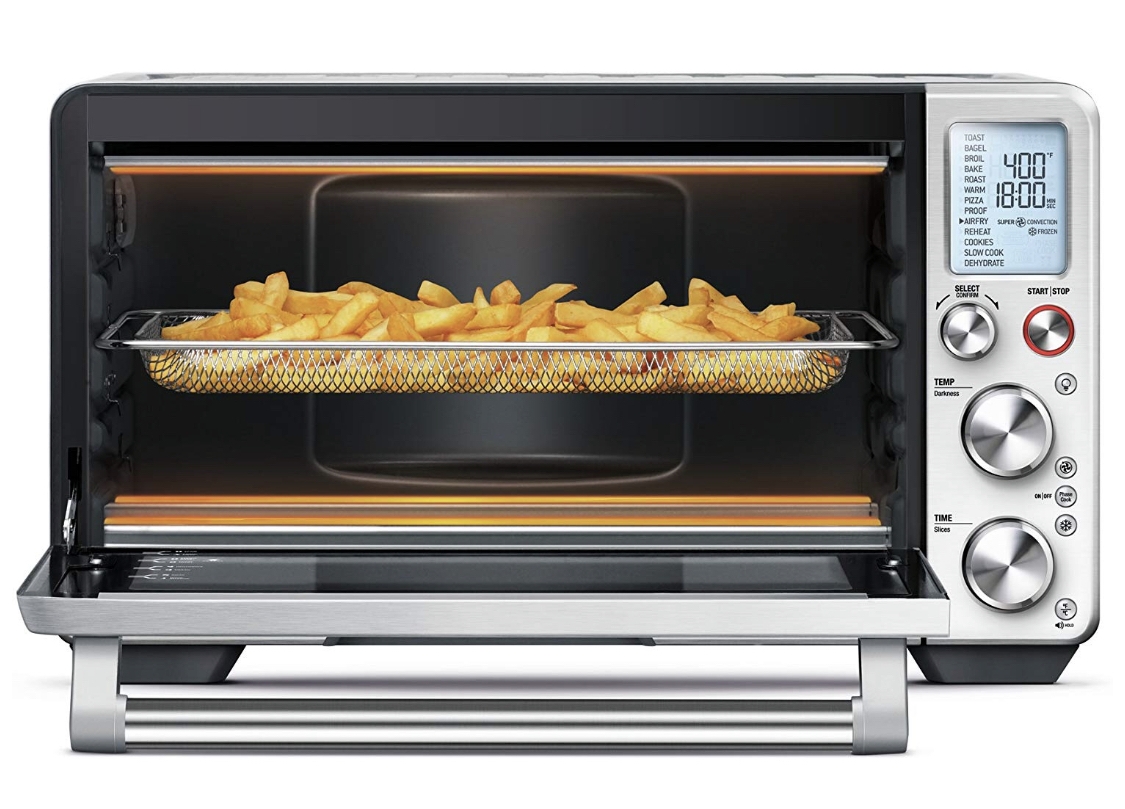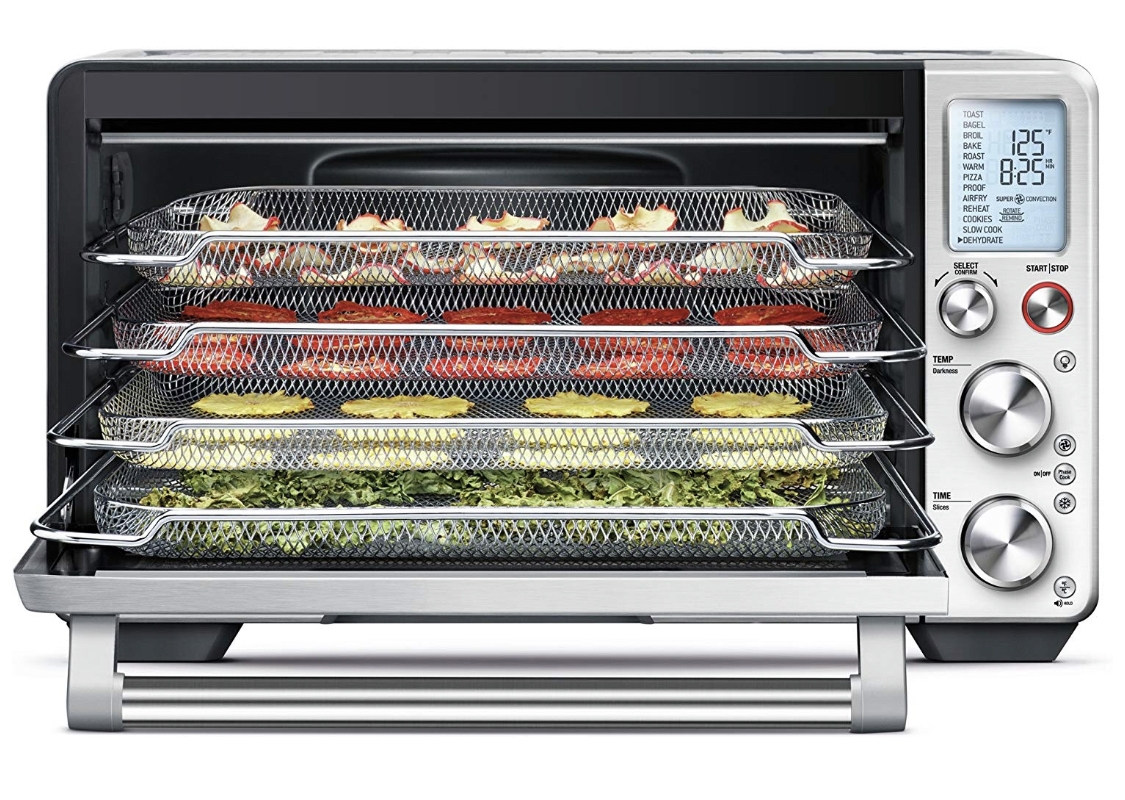 She completely convinced me to purchase it, but the price tag was $399, so I waited until Black Friday. Unfortunately, it never went on sale last year, much to my dismay (But it IS on sale now for $319.95!). However, I was still so convinced that I bought it anyway. And let me tell you, I am SO glad I did. I haven't regretted it for one second. It was hands down one of the best purchases I have ever made for my kitchen. I use it multiple times a day for a variety of reasons.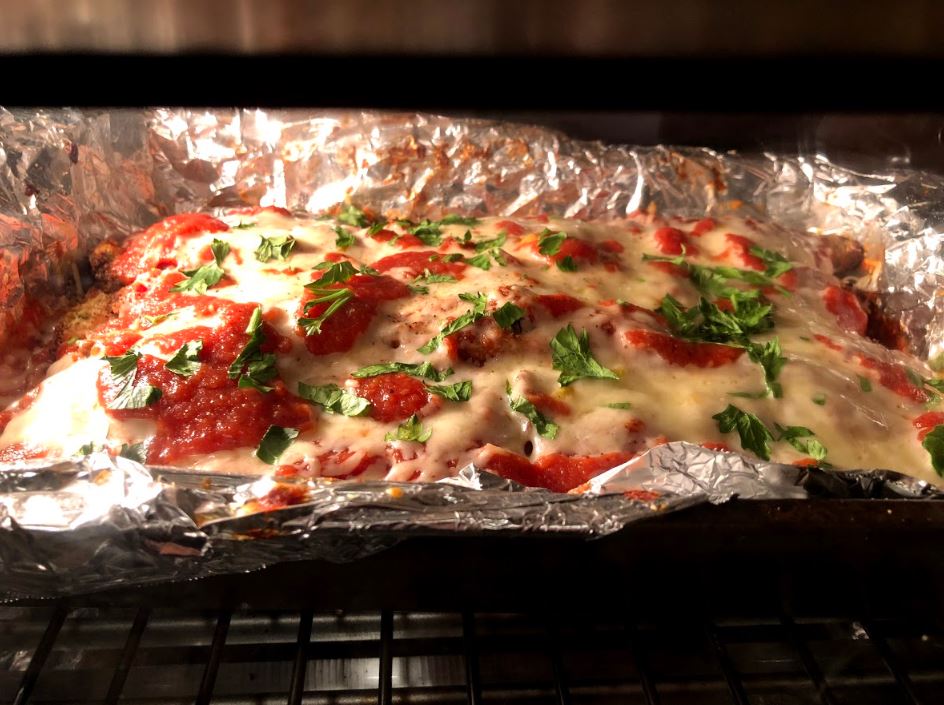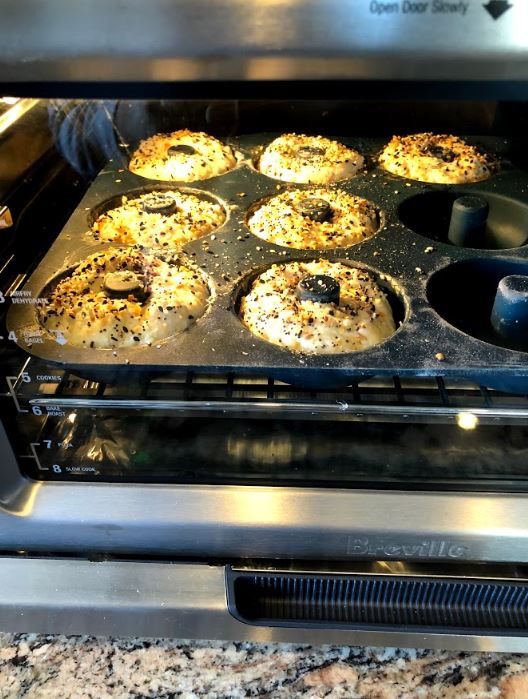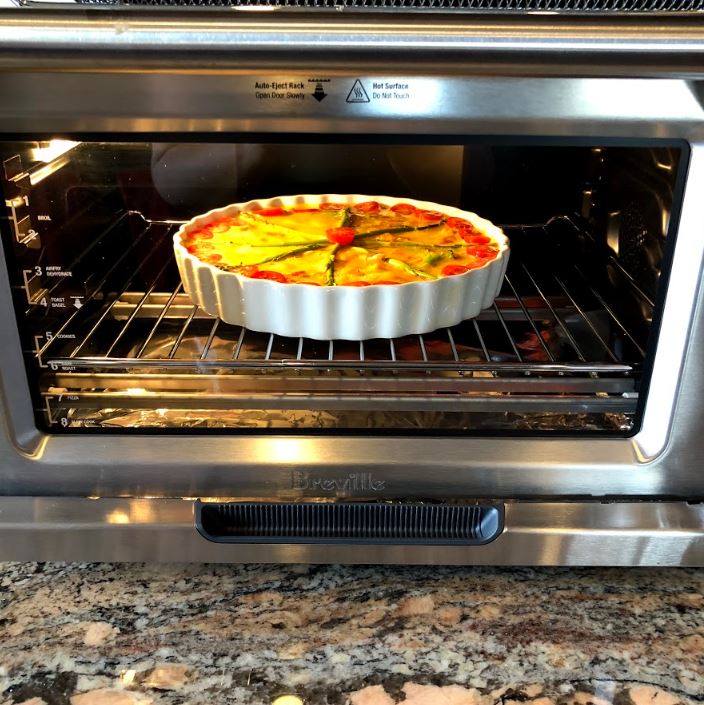 It's a fairly large appliance and it sits on the kitchen counter, so you'd definitely need a spot dedicated to it. Since I have a galley kitchen, storage space is always needed so I would store my pots and pans in my full size oven and had to take them out every time I wanted to use my oven. The Breville Smart Oven Air holds full size casserole dishes, pie plates, brownie pans, muffin pans, and comes with its own air fryer tray, pizza tray, baking and broiling pan, and 2 metal racks. So my pots and pans stay in my full size oven, and I use my The Breville Smart Oven Air for all of my cooking that doesn't need a stove top!
I even find myself cooking much more often because it's just so easy now with this one appliance!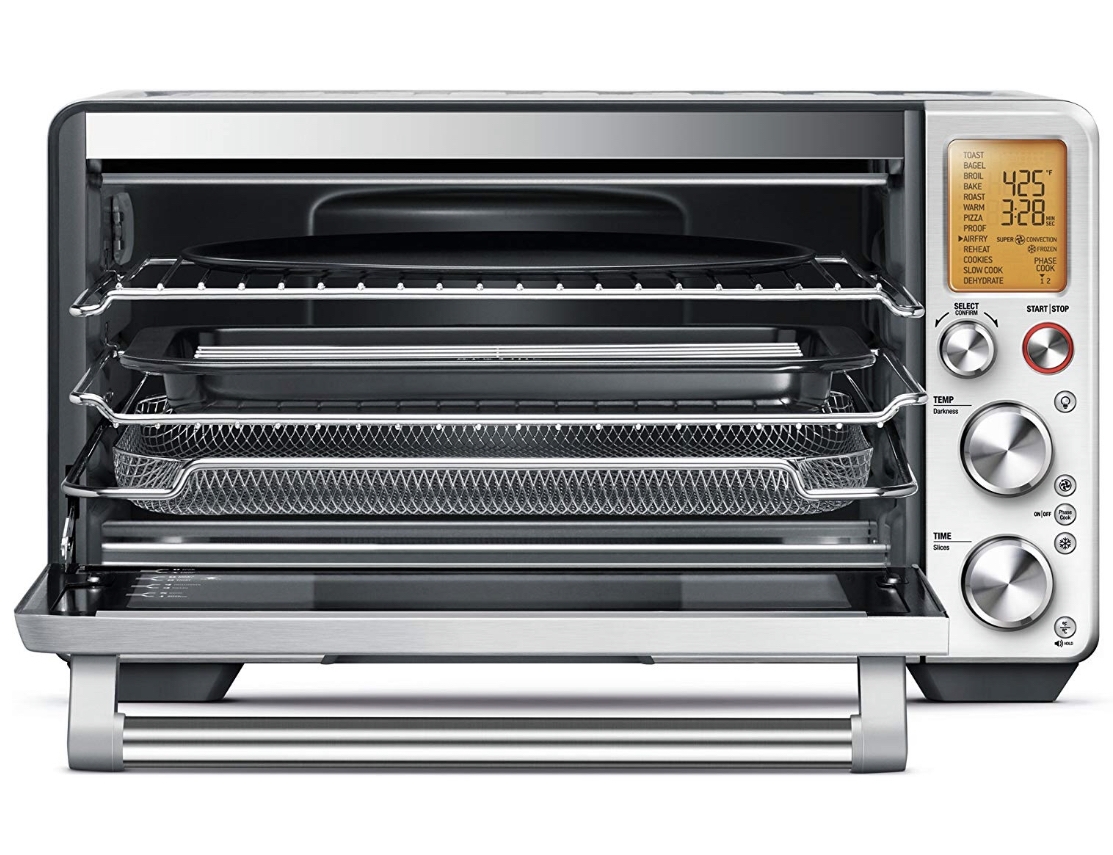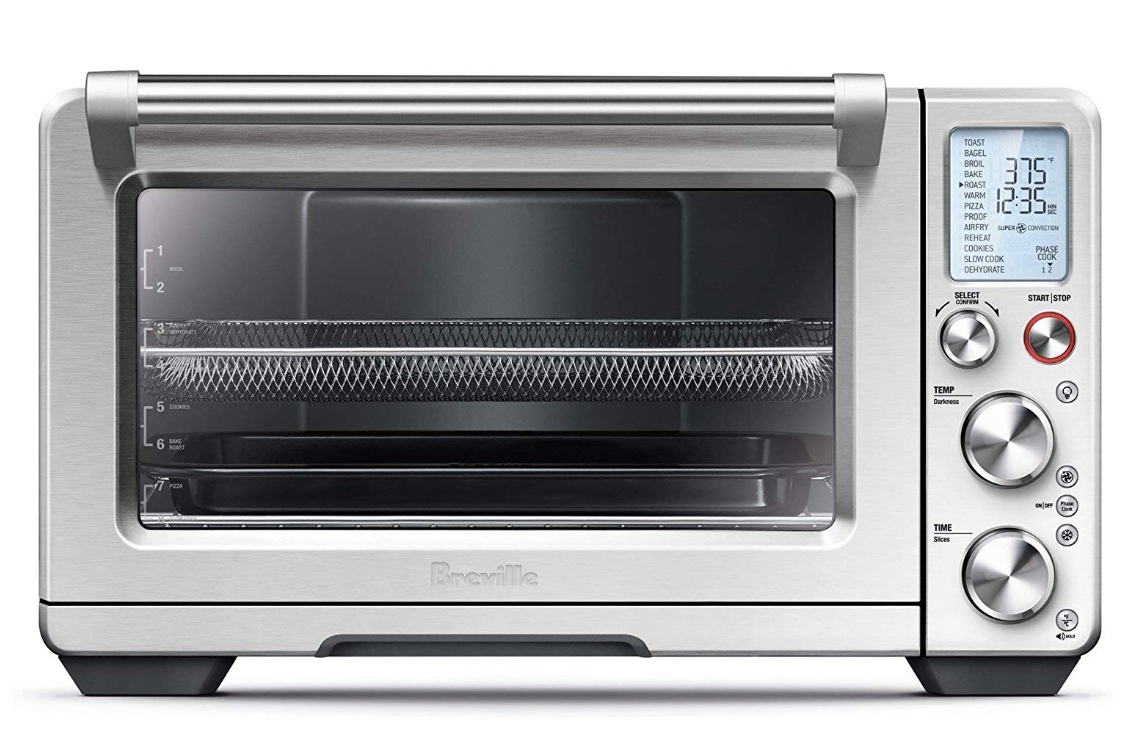 So if there is anyone who thinks this sounds like something you could use, get one! It could even make a very special holiday gift for someone. Everyone I know who has ever gotten a The Breville Smart Oven Air raves about it. Including ME!
Affiliate & Sponsored Posts Note
When you buy something through one of my links, I get a small commission. These small commissions help me pay the costs of running my blog. Any purchase you make of my recommended products leads to more product giveaways and free recipes at no additional cost to you!
Happy toasting, baking, roasting, broiling, air frying, dehydrating, slow cooking, reheating, pizza and cookie making!
If you loved this post, please don't keep it to yourself!
Leave a comment and share it with friends!
Comment Inspiration
Tell us about your favorite GO TO Kitchen Appliance and what you make with it!