Now you really CAN have your cake and eat it too!
CHEESECAKE that is!
And just in time for the holidays!
You're at a holiday party or hosting one of your own. It's dessert time and you are joyously sitting with your friends and family. See yourself savoring a sweet and creamy, decadent piece of Chocolate, Cappuccino, or Marble cheesecake. You are delighted by every thick and rich bite, knowing that your dessert is every bit as delicious as anyone else's!
Read on because this could be you!
I was recently introduced to a food find that is going to rock your world. I always try to introduce you to foods that make you feel that you are having a great time while eating healthy. Living in the real world with sweet treats all around (especially at holiday time), it's easy to feel deprived if you are trying to maintain your health goals.
Until now…
I recently received a "Sample Pack" from the DietCheesecakes.com website. The sample pack came with 12 mini cheesecakes: 4 Marble, 4 Cappuccino, and 4 Chocolate. Each mini cheesecake came beautifully boxed, and individually wrapped with it's own environmentally conscious little spoon!
I also received 2 plain Greek yogurt mini cheesecakes. There are more flavors of the Greek yogurt cheesecakes coming out soon!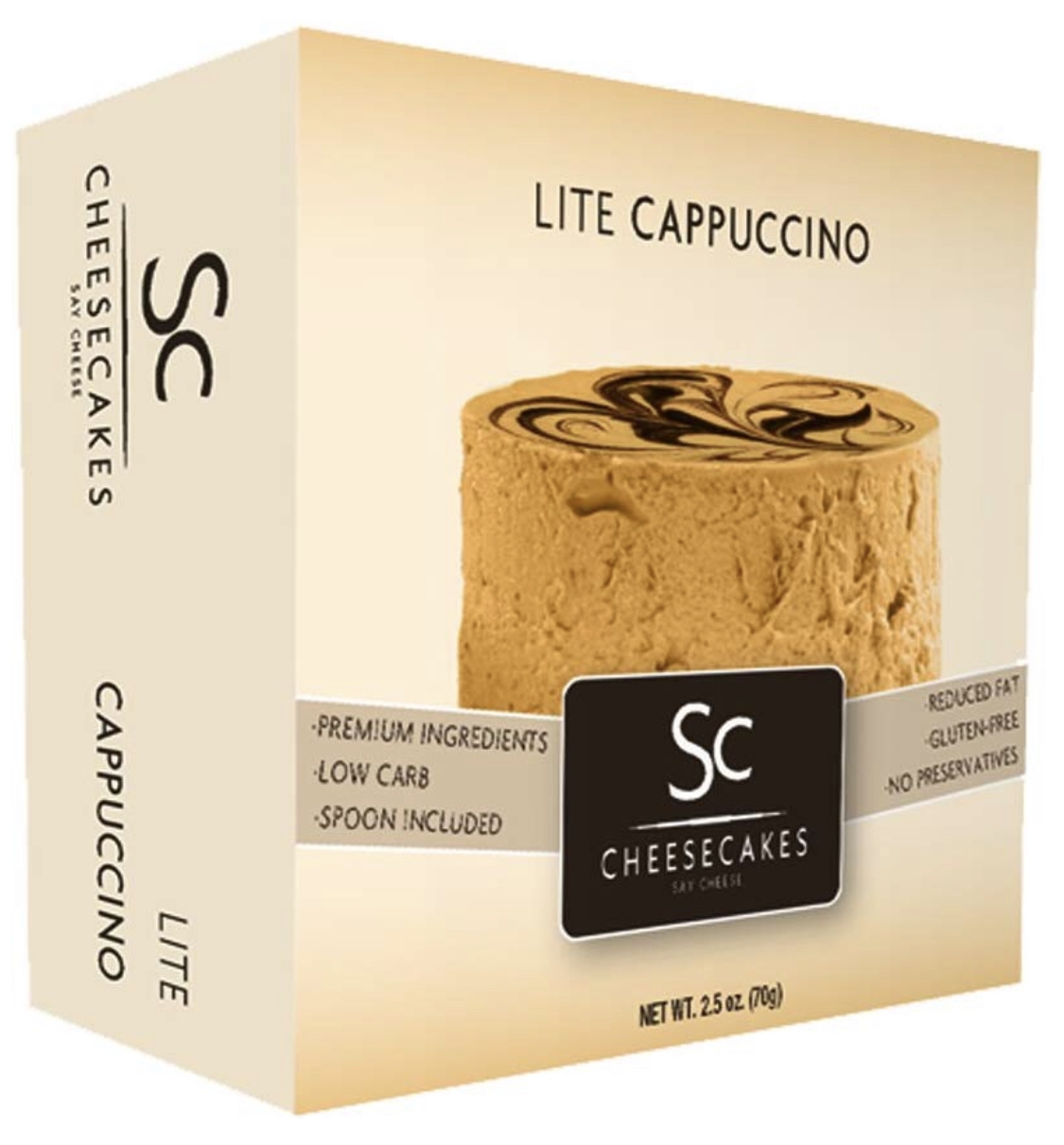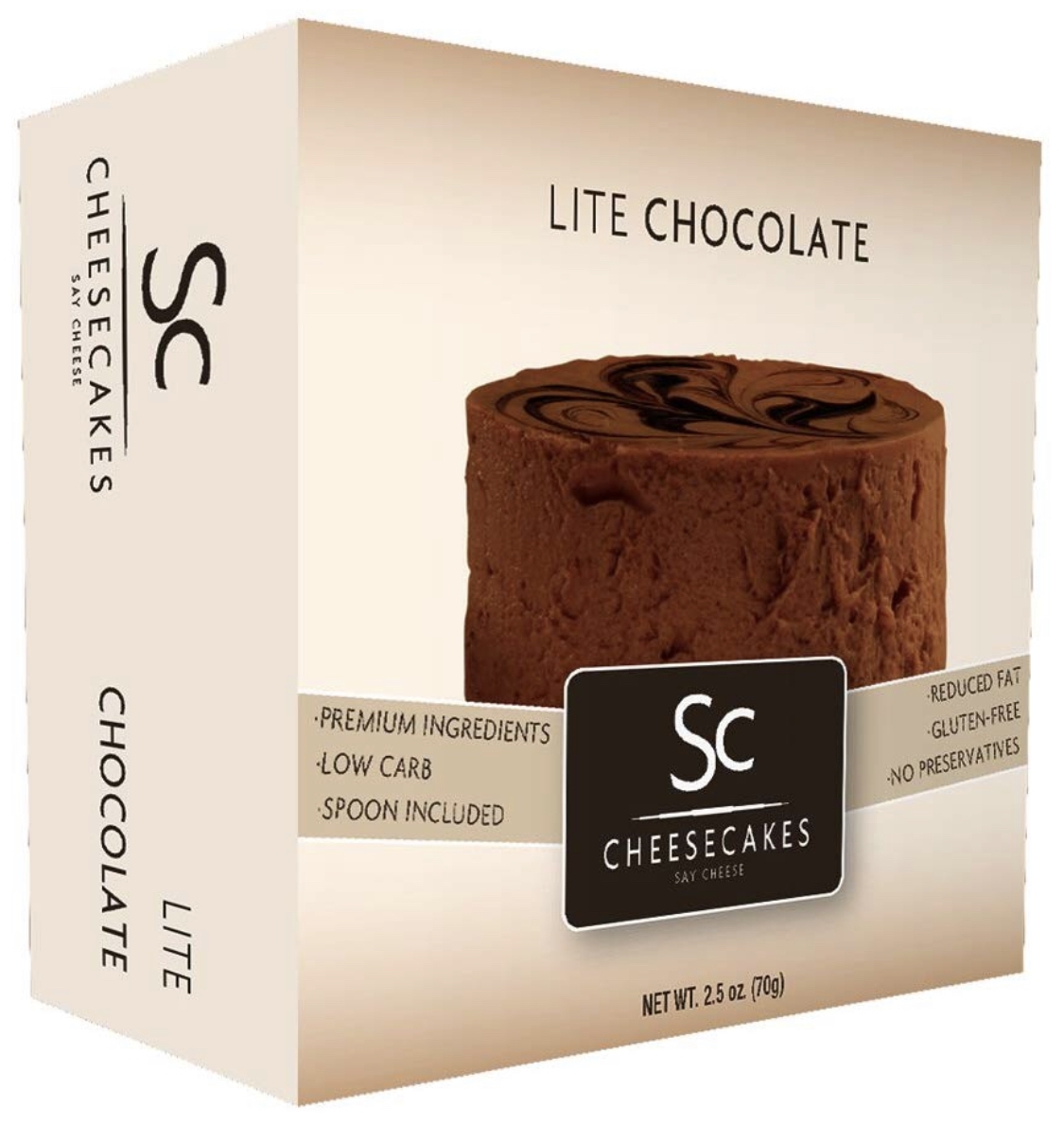 I decided to have a "Taste Testing" party so I invited family and friends over to try the mini cheesecakes in all of the flavors. As each person tasted a cheesecake, their eyes lit up with decadent happiness. I honestly have never seen such a unanimously overjoyed reaction to a food I have introduced them to. As we passed the flavors around to sample them, everyone kept saying
"OMG, this is DELICIOUS!"
Then everyone was quiet, savoring every last bite.
We all agreed that these diet mini cheesecakes were a phenomenal food find, not only for people watching their weight and health goals, but for ANYONE.
They are that good!
They do not taste like a "diet" food at all, they taste like the real deal.

I asked the crowd which their favorite flavor was. While everyone agreed that they loved all of the flavors, we were evenly split among which one was our individual favorite. My personal favorites were the Cappuccino and the Greek yogurt, my father's was the Chocolate, and my mother's was the Marble. Friends favorites differed across the board as well. When it was my father's turn to pass his chocolate mini cheesecake to the next person, he refused to give it up! My mother ate another one for breakfast the next morning! And everyone wanted to take some home with them, commenting that the mini cheesecakes would also make great holiday presents and hostess gifts.
Each mini cheesecakes is perfectly portioned, low calorie, high protein, low fat, low carb, and preservative free! Dietcheesecakes.com products are recommended by many nutritionists as well. Don't fret if you are a not fan of Greek yogurt, because the Greek yogurt mini cheesecakes don't taste like yogurt at all. No "tangy" yogurt flavor. They taste exactly like a mild, sweet, and creamy homemade cheesecake.
The cheesecakes are sweetened in one of two ways. The originals are sweetened with Splenda, and the Greek yogurt cheesecakes are sweetened with a combination of Stevia and evaporated cane juice. So there is definitely something for everyone! Depending on which you choose, they run from 95-100 calories and 3sp-4sp per mini cheesecake. Specific nutritional stats can be found on their website.
How To Get Your Own Cheesecakes!
The order process at DietCheesecakes.com is completely user-friendly, simple, and streamlined. Due to the perishable nature of the product, it must be shipped overnight. The product is sold in cases of 12 mini cheesecakes as the most cost effective way to ship. The cheesecakes last in the refrigerator up to 4 months and freeze beautifully for up to one year!
Save Money!
DietCheesecakes.com has generously given our readers a non-expiring COUPON CODE to receive 10% off all of your orders, so be sure to use it!
The Coupon Code is: FOODFINDS10
So now when all of those holiday pictures are being taken and everyone is saying "Cheese", you can smile big and say…
"Cheesecake!"
If you loved this post, please don't keep it to yourself!
Leave a comment and share it with friends. :)
Comment Inspiration
Tell us about your holiday get-together plans, and which flavor you think will be the biggest hit at the event!